Chakram of Mlechcha
Location: Gift Shop - Market Street
Price: 250 SmashCoins
Sellback:
First 24 Hours: 225 SmashCoins
After 24 Hours: 62 SmashCoins
Rarity: Ultra Rare
Description: An ancient weapon designed to be thrown but is equally efficient in hand-to-hand combat. This chakram is believed to have derived from a primordial race known as the Mlechchas.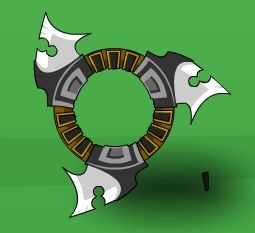 Thanks to Ashari.