HEROSmash! Wiki
The Official HeroSmash Encyclopedia Wiki.
Welcome!
This is an AE first! We have decided to host the Encyclopedia on a wiki, instead of on the Battleon Forums, as the format of the wiki makes it easy to navigate. We hope you enjoy this and find it useful.
Want to help us run the HS Wiki?
This is a Wiki, that means that you can help out.
Here are a few points to get you started:
When editing an entry, please sum up your edit in the short description of changes box, this makes it far easier for all of us.
Also, take your time with your edits and double check your work. Remember, it's not a competition, it's a service to help AE and the HS Community. Thanks and have fun editing!
Any unreleased information or information gathered through cheating will NOT be tolerated. If anyone does publish such information in any way or form, they will lose their ability to post on this wiki. Please also DO NOT publish Staff only items.
Announcements: April 10th, 2014!
PeachiiAE: Confused or unsure on how notes work? Check out the Note Consistency thread for more information on note usages, formats, and more.
The wiki wishes everyone a Happy Valentine's Day!
1023404: Good evening guys and gals! I know it's been a while since we posted.. but I thought I'd dedicate my first one to
Sikipoo &
Zero IX. These guys have been wiki'ing with us for quite a while and have never failed to miss an update. It's people like these two that this wiki needs! To begin, please read the rules of the wiki. If you have any more enquiries about getting into the wiki, please, do not hesitate to PM myself or
PeachiiAE! Wiki ON!
Hina: Happy New Year everyone! Not to start the year off on a bad note or anything…but all Tinypic images have been changed into…unrelated images. If you see any images that do not belong on here, please either help us replace them, tag the page with a "need-image" tag or notify us on the wiki forums! Thanks!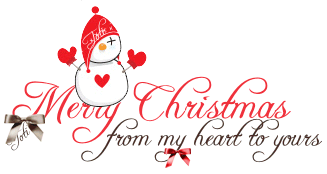 The wiki team wishes to everyone a Merry Christmas and a Happy New Year! Happy Holidays!
PeachiiAE: The Image Submission Guidelines has been updated to reflect the change in image taking. Images from now on should be equipped on a character and not as a preview from a shop. Please read through again if you have not seen what's required before adding or replacing an image.
The wiki team wishes everyone a very Happy Halloween!
1023404: A recent suggestion was made to add a Tribute Wall to the wiki to remember those that may have encountered parts in their lives that have affected their attendance and participation in the wiki. This has been confirmed and has been added. Thank you all for working with us! Wiki ON!
Hina: Just a reminder to everyone. Please make sure to add your name WITH your edit, not after the fact, and keep the "Thanks to" lines in alphabetical order. Thanks!
1023404: Recently I have noticed a few more users entering the HeroSMASH! Wiki, and it's a pleasure to see. Along the lines of this, a few questions have been asked about images and their properties. Remember that images are always preferred to be taken with either the .JPEG or the .PNG extension. Images will have to be high-quality for a clear projection of what the item is! Could you also try and equip the item that you're entering into the wiki as this will also provide a good idea of what the armor/weapon/etc. will look like equipped. Thank you very much for your participation into the Wiki and good luck Wiki'ing.
Hina: The Wiki IRC Channel page is now available for those who want to join a chat room for HS while using the wiki! For discussion on this page, check out this page.
Hina: Alrighty, after God knows how long, we're finally introducing the helper system to the HSwiki. Here's your chance to be part of the HSwiki team and help players by adding information! If you know your way around the wiki and are interested in helping out, post here! I've also reorganized the forum so it's a little easier to navigate.
---